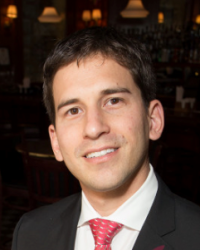 Michael G. Sherman
Legal Counsel
Michael G. Sherman is the founder of Sherman Strategies, LLC, a project-based legal consulting firm.
Mr. Sherman previously served as Mayor Mitch Landrieu's Executive Counsel and Director of Intergovernmental Affairs. As Executive Counsel, Mr. Sherman was the principle legal advisor in the Mayor's office. As Director of Intergovernmental Affairs, Mr. Sherman was responsible for developing and implementing the city's strategy to interact with governmental bodies. This included producing and analyzing legislation, proposals, and initiatives to achieve the city's policy goals as well as serving as the focal point of coordination for the city with state and federal governments in addition to the legislative branch of New Orleans city government and the 162 boards and commissions in the city.
Mr. Sherman is also an Adjunct Assistant Professor of Political Science at Tulane University, teaching courses on the political system of New Orleans, the American government, and a course on contemporary American politics with James Carville.
Prior to his service in city government, Mr. Sherman was an attorney in private practice based in New Orleans, Louisiana and licensed to practice in four jurisdictions – Louisiana, New York, New Jersey, and the District of Columbia. His practice focused on representing clients before governmental bodies with an emphasis on land use. He previously served as Vice-President of a Florida-based real estate development company. Mr. Sherman managed the company's Gulf Coast operations. Prior to that, Mr. Sherman served as an attorney with a multinational law firm based in Washington, DC. His practice focused on legislative and regulatory affairs.
In 2004, Mr. Sherman was elected as an Advisory Neighborhood Commissioner of the District of Columbia. In 2001, Mr. Sherman was selected as a Mayoral Fellow in City Government, where he worked closely with city government leaders of New Orleans, Louisiana. He received his law degree from Georgetown University Law Center and his undergraduate degree from Tulane University.