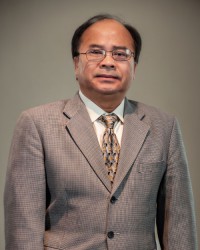 Bui Nguyen
Chairman and CEO
Bui Nguyen, Chairman and CEO, stands at the forefront of our organization. Mr. Bui is a results-driven executive with over 35 years of experience positively affecting bottom-line profitability and workforce optimization through strategic development and business re-engineering. Mr. Bui has 20 years of experience in the hotel, hospitality and construction industries. He leads his team with a hands-on management style and impressive business-risk acumen. Under his leadership, the organization has consistently met and exceeded corporate goals and objectives within progressively accountable leadership roles.
The inception of his first hotel entity took place in 1998. Over the years, the company experienced exponential growth, eventually evolving into the turn-key companies now known as BN Management Co, Hi-Tech Commercial Contractors and the New Orleans and Gulf Coast Regional Center (NOGC-RC) EB5 VISA Program.
Mr. Nguyen is well versed in all facets of the hotel industry, including construction, renovation, ownership, and operations in multiple states along the Gulf Coast. Mr. Nguyen's franchise affiliations include Marriott, Hilton, Choice Hotels International, Best Western International, La Quinta and Wyndham. Recognized for his business acumen & leadership qualities, he has been pursued to take on leadership roles in more than 20 entities across the United States.
Mr. Nguyen's expertise runs deep. He has a disciplined investment approach and believes in growing his companies in a conservative and prudent manner. His operating strategy involves analyzing hundreds of projects before identifying just the right one that fits within the company's core competencies and the team's capabilities. His underlying passion for business growth and development, combined with a results-oriented work ethic, has opened doors for entrepreneurial ventures that have evolved into highly successful, financially stable organizations.