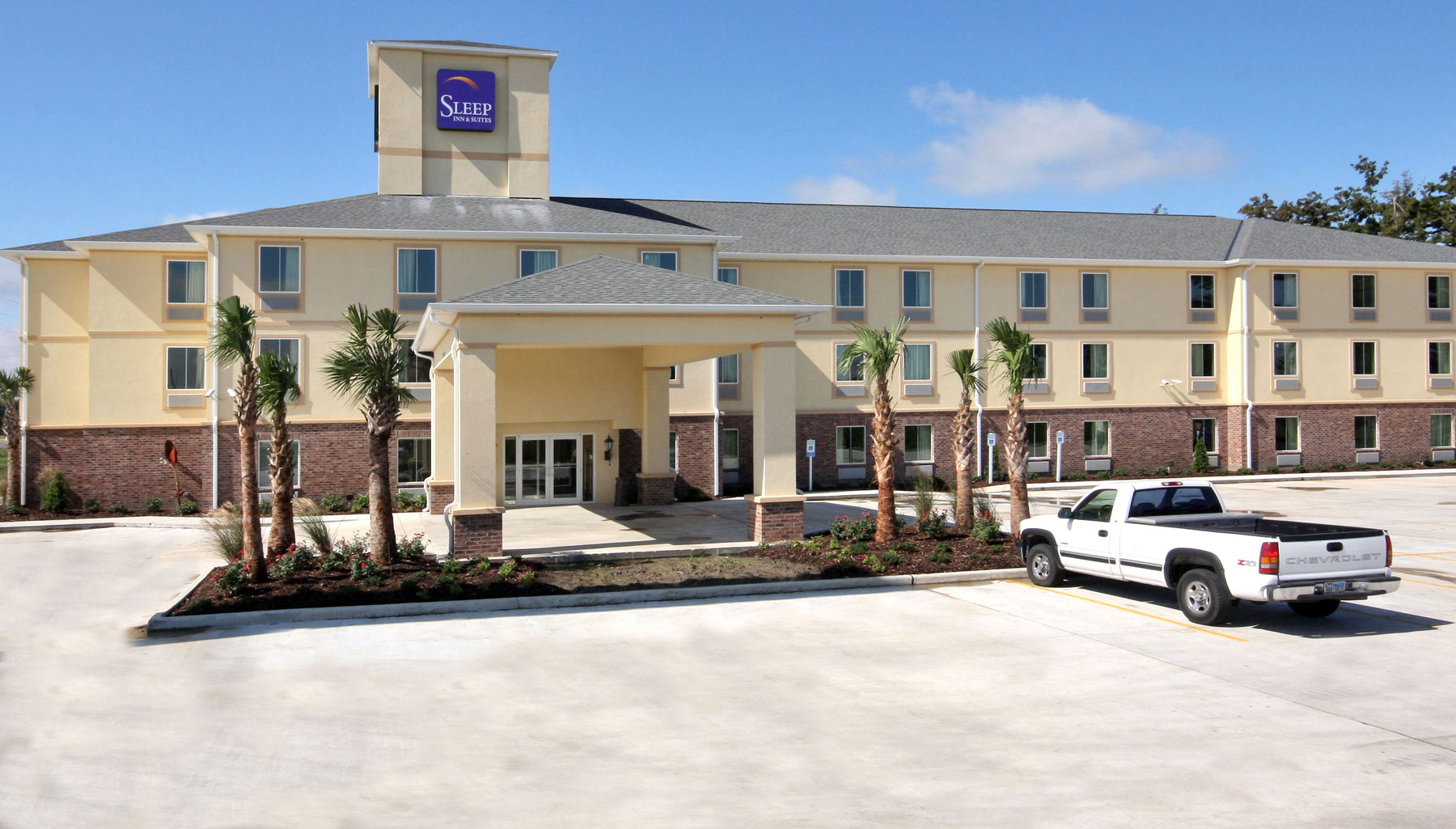 Sleep Inn & Suites
Berwick-Morgan City, LA
2033 US Hwy 90
Berwick, LA 70342
Phone: (985) 300-0202
Fax: (985) 300-0207
Our Sleep Inn & Suites Berwick-Morgan City hotel in Berwick, LA is conveniently located just off Highway 90 just beyond the scenic banks of the Atchafalaya River in Morgan City.
As the perfect hotel to dream better every time, our smoke-free affordable hotel in Berwick is your destination for a memorable vacation. Birdwatch at nearby locations and visit these attractions in close proximity to our hotel:
International Petroleum Museum and Expo
Brownell Memorial Park & Carillon Tower
Cypress Manor & Mardi Gras Museum
Louisiana State Museum
The Atchafalaya at Idlewild Golf Course
From gumbo to gators, experience Louisiana before relaxing at our Berwick hotel complete with the following amenities:
Free Breakfast
Free WiFi
Free Daily Newspaper
Free Parking
Exercise Room
You'll love our cozy, modern rooms equipped with a coffee maker, microwave, refrigerator, flat-screen TV and iron and ironing board.
Whether traveling for business or pleasure, Berwick hotels like ours are the perfect locations for any guest. Book now!